Unofficial information about this Colorado legislation is provided by the following attorney or lawyer:

DUI, DWI & Criminal Legislation in Colorado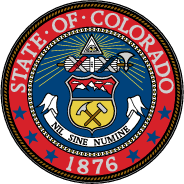 US Constitution , section: Bill of Rights
Warning: This is NOT a government web site. The information provided herein has NOT been provided by a government. This information has been provided by a lawyer or attorney or student, for the purpose of providing basic information about the laws and regulations enacted by a government and the government offices that apply laws and regulations, and for the purpose of encouraging discussion and facilitating proper legal challenges related to the application of laws and regulations made by government. Citizens always have the right to challenge government. Citizens need independent information not provided by government about government offices, phone numbers, locations, and their services or lack thereof. Please note that the information provided may not be up to date. It is your responsibility to meet with a lawyer or attorney in person to get complete advice. Information provided by some government sites may also be sometimes out of date, sometimes incomplete, or sometimes focused on protection of government politicians, officers, policy initiatives, and interests. It is essential that you retain and instruct an independent lawyer or attorney to represent YOUR interests and inform you accordingly.
Constitutional Rights, Know Your Rights!
Know your rights in a Colorado DUI/DWAI
1. You have the right to enter a plea of not guilty and have a trial either to the court or to a jury of six within six months.

2. You have a right to be represented by your attorney throughout the trial and at all proceedings leading up to the trial.

3. If you do not have the money or means to hire an attorney, you may ask the court to appoint one for you without cost to you, and one may be appointed.

4. You are presumed innocent of the charges pending against you, and that presumption of innocence will remain with you throughout the trial until the prosecution presents evidence to prove you guilty beyond a reasonable doubt.

5. At the trial you have the right to confront the witnesses called to testify against you and to cross-examine those witnesses.

6. You have the right to present evidence in your own defense and to compel the attendance of witnesses by subpoenas issued by the Clerk of the Court.

7. You have the right to remain silent at the trial or testify in your own defense. If you choose to remain silent, your silence cannot be used against you.

8. After the trial is over, you have the right to appeal to a higher Court to review the judgment of the Court.

Comments : The law is complex.

Update this Section | Other Legislation in Colorado

Add a Link to a Case or List of Cases for this Section

This is not the official web site for the Colorado legislature.