Unofficial information about this Colorado legislation is provided by the following attorney or lawyer:

DUI, DWI & Criminal Legislation in Colorado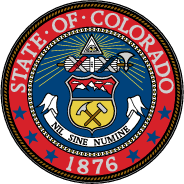 Immigration Law , section: United States Code
Warning: This is NOT a government web site. The information provided herein has NOT been provided by a government. This information has been provided by a lawyer or attorney or student, for the purpose of providing basic information about the laws and regulations enacted by a government and the government offices that apply laws and regulations, and for the purpose of encouraging discussion and facilitating proper legal challenges related to the application of laws and regulations made by government. Citizens always have the right to challenge government. Citizens need independent information not provided by government about government offices, phone numbers, locations, and their services or lack thereof. Please note that the information provided may not be up to date. It is your responsibility to meet with a lawyer or attorney in person to get complete advice. Information provided by some government sites may also be sometimes out of date, sometimes incomplete, or sometimes focused on protection of government politicians, officers, policy initiatives, and interests. It is essential that you retain and instruct an independent lawyer or attorney to represent YOUR interests and inform you accordingly.
Immigration/Exclusion of Visitors, Drive Without a License and Be Deported
If you are convicted of driving without a license after you have lost it due to an alcohol offense, it will be considered a crime of moral turpitude and you may be deported. Do not drive until you have your license is returned to you. You are under revocation until then.
If you are convicted of an alcohol offense and sentenced to 365 days or more, it is considered a crime of violence and you may be deported. This includes any suspended sentence.
Comments : The law is complex.
Update this Section | Other Legislation in Colorado
Add a Link to a Case or List of Cases for this Section
This is not the official web site for the Colorado legislature.