Unofficial information about this Colorado legislation is provided by the following attorney or lawyer:

DUI, DWI & Criminal Legislation in Colorado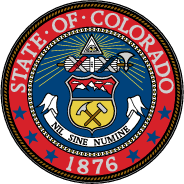 What Happens After A DUI Arrest in Colorado , section: Various
Warning: This is NOT a government web site. The information provided herein has NOT been provided by a government. This information has been provided by a lawyer or attorney or student, for the purpose of providing basic information about the laws and regulations enacted by a government and the government offices that apply laws and regulations, and for the purpose of encouraging discussion and facilitating proper legal challenges related to the application of laws and regulations made by government. Citizens always have the right to challenge government. Citizens need independent information not provided by government about government offices, phone numbers, locations, and their services or lack thereof. Please note that the information provided may not be up to date. It is your responsibility to meet with a lawyer or attorney in person to get complete advice. Information provided by some government sites may also be sometimes out of date, sometimes incomplete, or sometimes focused on protection of government politicians, officers, policy initiatives, and interests. It is essential that you retain and instruct an independent lawyer or attorney to represent YOUR interests and inform you accordingly.
DUI Procedure/Evidence, DUI Proceedure
What happens after a DUI/DWAI arrest in Colorado?
Motor Vehicle Hearing:

To preserve your right to drive in Colorado, you must request a hearing within 7 days after your license has been taken from you by an officer or within the time set by Motor Vehicle in a revocation letter. A hearing must be initially scheduled within 60 days.

If you had a valid license when stopped, you are qualified for a temporary license to drive until the hearing. You will be mailed a notice of the hearing about three weeks after your request. You can plan on at least 45 days of driving.

If you lose at the hearing, you can not drive after the hearing. It is our opinion you should requests the officer's presence at the hearing. Crucial defenses can be developed at the hearing. It is best to make a hearing request at the main Colorado Motor Vehicle Office, 1881 Pierce Street in Lakewood.

Arraignment:

This is the date on your ticket, about 30 to 60 days after your arrest. If you have an attorney and are not on bond, you do not have to appear. It is primarily for advisement of rights. If you have an attorney, he will advise you.



Pre-trial Conference:

Your attorney will discuss your case with the District Attorney and negotiate the best possible plea bargain. It will happen about 6 weeks after arraignment. This is usually after the Motor Vehicle Hearing. The date is set by the Court and your attorney on his calendar.



Suppression Hearing:

The Court may suppress some or all of the evidence against you if your constitutional rights have been violated. Your attorney will file motions to suppress. It occcurs anywhere 6 weeks to 3 months after the pre-trial conference.



Trial:

Almost always a trial to a jury of six. Trial must be held within six months after your plea.



Sentencing:

The Court imposes a sentence after a conviction at trial or after a plea bargain is accepted and a plea entered. Sentences may include jail time, in home detention, public service, alcohol classes and fines.
Comments : The law is complex.
Update this Section | Other Legislation in Colorado
Add a Link to a Case or List of Cases for this Section
This is not the official web site for the Colorado legislature.