DUI Drunk Driving Impaired Driving Attorney Lawyer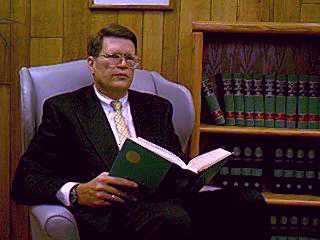 Jim Forslund
Law Office of James C. Forslund
3780 S. Broadway
Englewood, CO
80113
Phone: 303-761-6067
Fax: 303-672-6815
Toll-free Phone:
Profile:
Practice for this DUI Attorney in the following Regions, Cities, and Counties:
Adams, Arapahoe, Bent, Boulder, Broomfield, Chafee, Clear Creek, Crowley, Custer, Denver, Douglas, Eagle, Elbert, El Paso, Fremont, Garfield, Gilpin, Grand, Huerfano, Jefferson, Kit Carson, Larimer, Lake, Las Animas, Lincoln, Logan, Morgan, Otero, Park, Phillips, Pueblo, Routt, Sedgwick, Summit, Teller, Washington and Weld
Description of this DUI Lawyer Practice:

Arrested for DUI in Colorado?
Fight to save your license and freedom!
Defending those accused of drunk driving over 20 years. Member of National College of DUI Defense. Practice limited to DUI defense.

Impaired Driving Lawyer Synopsis of the Law Applicable to this Province or State:

Is Your Colorado DUI About to Ruin Your Life?
If you fight, you may save your license and freedom!
DUI: driving ability significantly impaired; DWAI: driving ability impaired to the slightest degree; Per se: .1; Driving: physical control of a vehicle; Place: anywhere in the state; Right to an attorney: none before test request; Implied Consent: repealed and now called express consent; Advisement by officer: none; Test: May choose breath or blood, no independent sample, but samples saved for retest; Breath: Intoxilyzer 5000, single sample; PBT: officer must advise persons over 21 they have a right to refuse; FST: must be voluntary if no PC, can be ordered if PC; Refusal: jury told; Checkpoints: yes; License: no driving for 90 days on first offense over .1, 1 year for refusal or subsequent offenses, other state convictions count, right to have officer present; Presumptions: Sober: .05 or below, DWAI: .05+ to .099, DUI: .1 and above; Trial: Jury of six; Speedy trial: six months; Appeals: none without going to trial; Court: misdemeanors in county courts

First Appearance Notes from this Impaired Driving Attorney:
Fail to appear in person or by an attorney and a warrant will issue for your arrest
Most arraignments are handled by mail if there is an attorney of record. Bonds are rare on standard first offenses, though this varies by county.

Select a State or Province Update this Profile

DMV Motor Vehicle Driver's License Offices in CO


Google Map of 3780 S. Broadway , Englewood
WARNING: All information contained herein is provided for the purpose of providing basic information only and should not be construed as formal legal advice. The authors disclaim any and all liability resulting from reliance upon such information. You are strongly encouraged to seek professional legal advice before relying upon any of the information contained herein. Legal advice should be sought directly from a properly retained lawyer or attorney.